Vibrant Palette Artwork Tees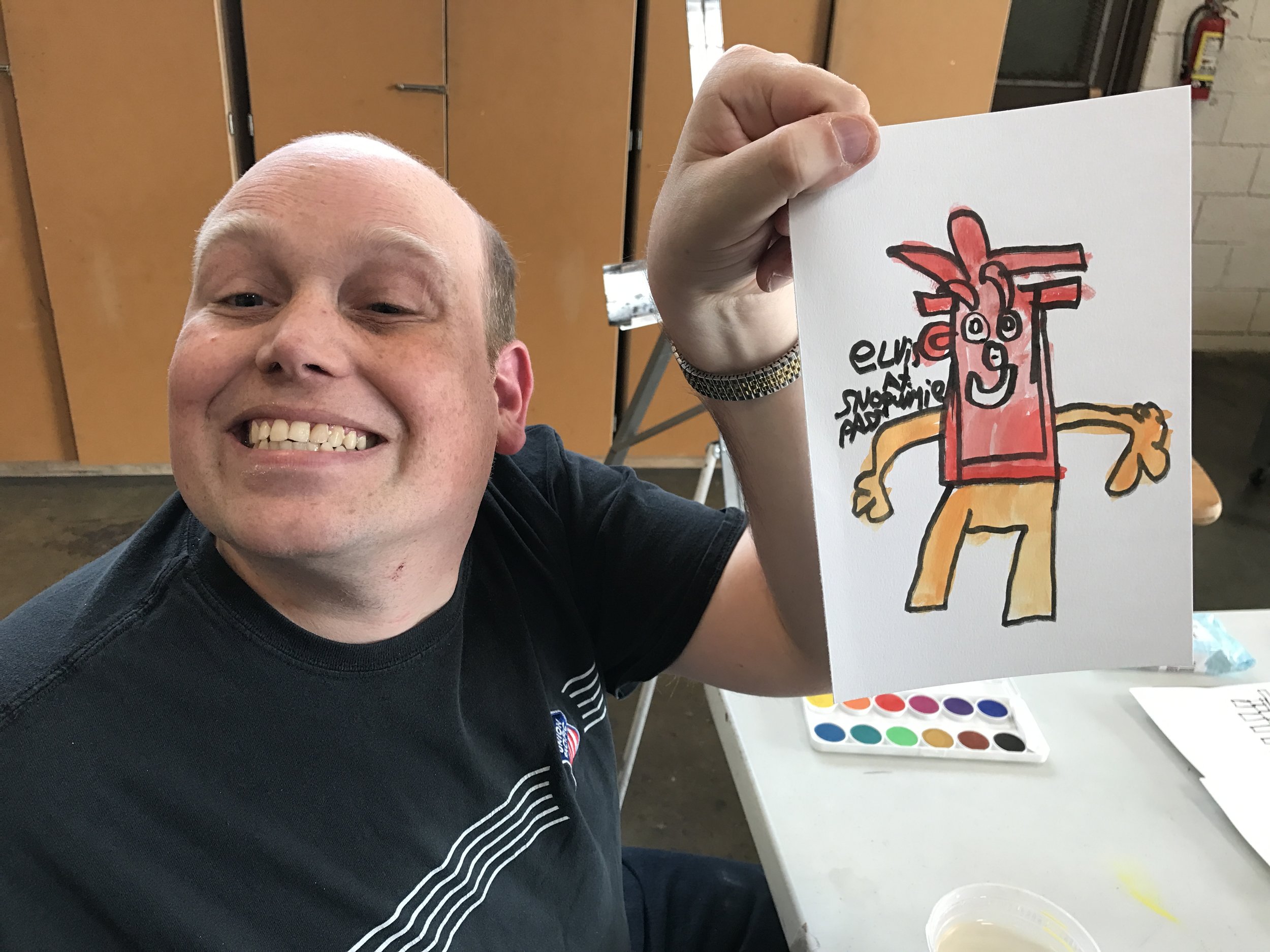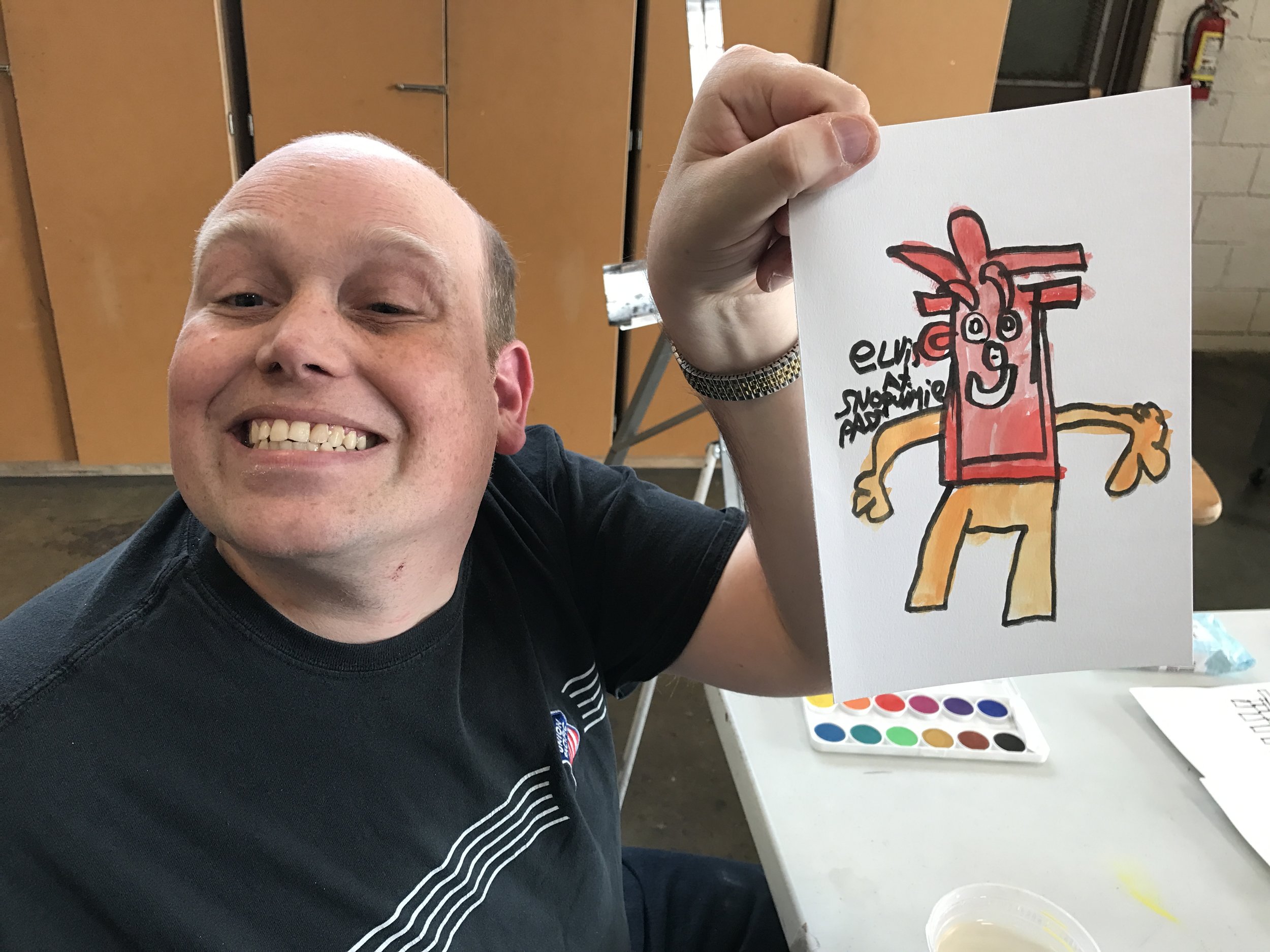 Vibrant Palette Artwork Tees
Looking to directly support one of our wonderful fiscally sponsored projects? The students at Vibrant Palette contributed artwork to these awesome colorful shirts! Screenprinted on white 100% cotton tees.
About the artists:
Love You by Joey Joseph: "Artist Joey Joseph works in mixed media. His intensely colorful, modern portraits and collages explore themes surrounding family: the challenges and emotions in his relationships with his current family, as well as his dreams for a family of his own and an independent life in the future. Joey was born in 1988 in Seattle. When not creating art Joey enjoys surfing the internet, listening to music, and working his job."
Face Mural by Chris Koesema: "Artist Chris Koesema enjoys painting large mural work of his passions; including faces, ghosts, skeletons, monsters, or spiders. He has an independent and focused spirit in the studio, with a precise eye for color and order of his creations."
Elvis at Snoqualmie by Patrick Hosey: "Artist Patrick Hosey uses his artwork to display themes surrounding places he has traveled. He expresses these memories in vivid detail and often creates a story about his adventures. Patrick was born in 1980 in Illinois. In addition to art and drawing, he loves photography, hiking, snowshoeing, and watching game shows."